New MHP Titles
Free Download
Take a look at the first chapter of Michael Picarella's new book about life, love, and family, Everything Ever After: Confessions of A Family Man. It's on us!
From The MHP Team
2014 World Science Fiction Convention Loncon3 Hosts Award-Winning Author Leslie Ann Moore in London, Aug 15-16

Muse Harbor Publishing's Science Fiction/Fantasy Author Leslie Ann Moore to speak to fans and promote her upcoming "A Tangle of Fates" trilogy novel at Loncon3 in London, August 15-16, 2014, home of the famed Hugo Awards. Moore is the author of the romantic fantasy, "Griffin's Daughter" trilogy, winner of the acclaimed IBPA Benjamin Franklin Award for Best First Book in Fiction. Read More...
Humorous Fatherhood Book "Everything Ever After: Confessions of a Family Man" by Popular Columnist Launches Tour June 14
JUNE 14, 2014
Muse Harbor Publishing launches the book tour for "Everything Ever After: Confessions of a Family Man", based on Michael Picarella's Southern CA-based syndicated family columns at the Conejo Valley Botanic Garden's Kids' Adventure Garden, at 400 West Gainsborough in Thousand Oaks, CA on 6/14 from 3- 6 p.m. and on July 8, 2014 at Mrs. Figs' Bookworm at 93 East Daily Drive in Camarillo from 5-7 p.m. | Read More...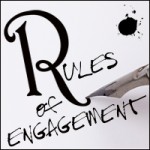 Show. Don't Tell.
AUGUST 04, 2014
Show, don't tell. Most writers are aware of the axiom, and many aware of the literology behind it. Yet some of us continue to persist in taking shortcuts that scrape the passion off one's creative intentions. However, since the adage is bandied about so often, perhaps it's not always easy to glimpse that archetypal forest through the proverbial trees. Perhaps the time has come to dissect the meaning of the phrase, splatter some metaphoric blood, and see what makes the damn thing tick. | Read More...