Free Download
Free Downloads are coming soon! Watch this space.
From The MHP Team
Remembering Barbara Marx Hubbard

Dear Friends: I am sorry to share that my dear friend and the "mother" of the human conscious evolution movement, Barbara Marx Hubbard, has departed from this material plane of existence. Godspeed to you, dearest Barbara…and may the love of all those who are grieving your loss lift your wings and carry you home. Read More...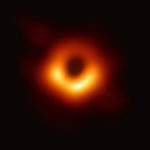 Black Hole or Space Donut?
APRIL 23, 2019
Hilton Ratcliffe is Skeptical | Muse Harbor author Hilton Ratcliffe doesn't shy away from controversy. In fact, the South African astrophysicist is quite certain that little of what we perceive about the cosmos is, in reality, reality. Discover Mr. Ratcliffe's fabulously heretical beliefs and decide for yourself. Are black holes real...or merely an illusion propagated by a foundering scientific principle? Read More...
Dialogue (Part 5)
SEPTEMBER 01, 2019
When I write a novel in First Person (1P) POV, I'm telling my story solely through my protagonist's inner (as in monologue) voice, from the book's first word to the last. My protagonist is speaking directly to the reader, or else to him/herself (much like when journaling) and, as the author, I've thrown the omniscient narrator out the proverbial window. There's no unseen, omnipotent voice revealing information unknown to my protagonist. My narrator cannot be aware of what lies beyond his/her perception, nor is aware of other characters' unspoken feelings, intentions or conspiracies. Read More...