Free Download
Download a free copy of Lighter Than Air, a short story from Stephen T. Vessels's collection, The Mountain & The Vortex and Other Tales.
From The MHP Team
Barbara Marx Hubbard

I have been blessed to know Barbara Marx Hubbard for nearly a decade now. Barbara has been mentor, teacher and friend to me over the years, and I feel so grateful that this brilliant, caring woman has been willing to play such a pivotal role in my spiritual evolution. I first met Barbara after I participated in a program called, "Gateway to Conscious Evolution," a guided group-study program that offered the participants an empowered pathway to self-realization ... Read More...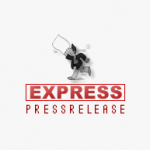 Author and Visual Artist, Stephen T. Vessels, Releases New Collection of Stories published by Muse Harbor Publishing
AUGUST 04, 2016
Los Angeles, CA, 2016-Aug-04 — /EPR Network/ — Muse Harbor Publishing has released The Mountain & the Vortex and Other Tales, a collection of stories by author and artist, Stephen T. Vessels. The collection of 11 short stories and one novella is a blend of science fiction, dark fantasy, and cross-genre stories with illustrations. | Read More...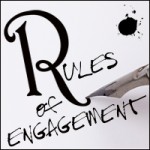 Basic Plotting. A few thoughts.
NOVEMBER 13, 2016
Basic Plotting. Or: Right Brain (creative thinking) vs. Left Brain (critical thinking). Unfortunately we need both parts. The fiction writers I know—we're all daydreamers at heart. The obstacle confronting us is that, well—we're all daydreamers at heart. But daydreams don't magically turn into completed novels. If I had a dollar for every plot idea that wiggled into my head, I'd be driving a Tesla. And I do not drive a Tesla. Read More...