Free Download
Download free sample chapters of Barbara Marx Hubbard's The Evolutionary Testament of Co-Creation: The Promise Will Be Kept.
From The MHP Team
Barbara Marx Hubbard

I have been blessed to know Barbara Marx Hubbard for nearly a decade now. Barbara has been mentor, teacher and friend to me over the years, and I feel so grateful that this brilliant, caring woman has been willing to play such a pivotal role in my spiritual evolution. I first met Barbara after I participated in a program called, "Gateway to Conscious Evolution," a guided group-study program that offered the participants an empowered pathway to self-realization ... Read More...
"Stephen Hawking Smoked My Socks" Sparks Controversy in Science World
NOVEMBER 21, 2014
Los Angeles, CA (PRWEB) November 21, 2014: Muse Harbor Publishing launches controversial book, Stephen Hawking Smoked My Socks by noted dissident mathematician, astrophysicist and author Hilton Ratcliffe. Loved by some and reviled by others for challenging the scientific powers that be, Ratcliffe examines the sociology of belief, dissecting the almost impenetrable layer of belief that protects our opinions and convictions, and offers a novel method for revealing objective truth in any and all fields of enquiry. | Read More...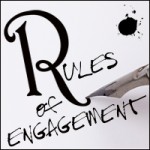 Finding Your Voice (Part 1)
NOVEMBER 30, 2015
I firmly believe that finding one's fictive voice is among the most important—yet nebulous—foundations of crafting a successful novel. Those of us who dare presume how to instruct writers usually have a vague interpretation of what establishes any specific voice. I've heard such sage wisdom range from the technically ambiguous; "It's an individual writing style, one of diction, syntax, punctuation and dialogue…" to the similarly oblique; "It's uniquely your own writing." | Read More...