Free Download
The fates of three women. The fates of two peoples. The fate of one planet. Read the first four chapters of Leslie Ann Moore's epic tale of the descendants of Old Earth, A Tangle of Fates.
From The MHP Team
Barbara Marx Hubbard's "The Evolutionary Testament of Co-creation" arrives on November 2nd

The promise will be kept! Barbara Marx Hubbard's extraordinary new book offers an evolutionary, future-oriented perspective to the Gospels of Jesus Christ. Barbara reveals that many of the miracles Jesus performed are actually similar to those acts that we currently aspire to achieve today, but so often without consciousness of Christ love. You can find Press Materials, Links, and Downloads here or | Read More...
"Stephen Hawking Smoked My Socks" Sparks Controversy in Science World
NOVEMBER 21, 2014
Los Angeles, CA (PRWEB) November 21, 2014: Muse Harbor Publishing launches controversial book, Stephen Hawking Smoked My Socks by noted dissident mathematician, astrophysicist and author Hilton Ratcliffe. Loved by some and reviled by others for challenging the scientific powers that be, Ratcliffe examines the sociology of belief, dissecting the almost impenetrable layer of belief that protects our opinions and convictions, and offers a novel method for revealing objective truth in any and all fields of enquiry. | Read More...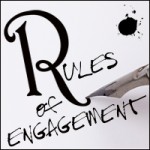 My Favorite Films About Writers
SEPTEMBER 08, 2015
Once upon a time, I functioned as a bona fide film critic, and using those past laurels as validation (as opposed to, say, spear-fishing), I hereby present a highly subjective list of my favorite films that I believe will inspire or motivate (or at least cajole) writers who want to write. Or perhaps who need to write. Don't, however, mistake this list as being Every Movie Made About Writing. I mean even King Kong featured a screenwriter (Adrien Brody in Peter Jackson's 2005 remake) but I'd hardly confuse that flick as an overt literary metaphor. | Read More...