New MHP Titles
Free Download
Read the first three chapters of Eileen Workman's transformative work, Sacred Economics: The Currency of Life, for free.
From The MHP Team
At the Scene of The (Left Coast) Crime

by Dave Workman
While I've long been an advocate and frequent attendee of the California Writers Conference scene, the Left Coast Crime Conference (Monterey, Mar.20-23) is my first foray into the fan-of-the-genre conference. And I've already penciled in my commitment to next year's LCC in Portland, Oregon. | Read More...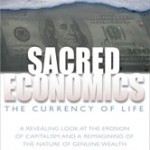 "Sacred Economics" Author Eileen Workman to Speak at Santa Barbara's Lucidity Festival 4/13
APRIL 11, 2014
On Sunday, April 13, 2014 at 1:30 p.m., Santa Barbara's Lucidity Festival will feature controversial political, socio-economic and spiritual author/bloggerEileen Workman on a Spiritual Economics Panel. | Read More...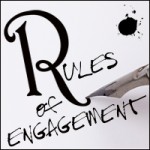 Rules of Engagement: Active Language
MARCH 17, 2014
To recap: I look for active writing—the life of a novel—on three distinct levels: 1. Voice, 2. Language and, 3. Plot. 2. Language (Grammar, sentence structure, linguistics). I'll keep this simple for both our sakes. If you need a If you need a grammar lesson, we're both in the wrong place. But, in the English language | Read More...