Free Download
Free Downloads are coming soon! Watch this space.
From The MHP Team
Remembering Barbara Marx Hubbard

Dear Friends: I am sorry to share that my dear friend and the "mother" of the human conscious evolution movement, Barbara Marx Hubbard, has departed from this material plane of existence. Godspeed to you, dearest Barbara…and may the love of all those who are grieving your loss lift your wings and carry you home. Read More...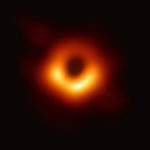 Black Hole or Space Donut?
APRIL 23, 2019
Hilton Ratcliffe is Skeptical | Muse Harbor author Hilton Ratcliffe doesn't shy away from controversy. In fact, the South African astrophysicist is quite certain that little of what we perceive about the cosmos is, in reality, reality. Discover Mr. Ratcliffe's fabulously heretical beliefs and decide for yourself. Are black holes real...or merely an illusion propagated by a foundering scientific principle? Read More...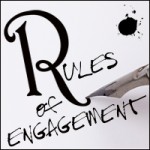 Dialog (Part 3)
APRIL 03, 2019
Why do we write? Or, more specifically, for what purpose do we write? (Okay, and let's forget about that Pulitzer for a moment.) What do we assume will move or excite or enrich an audience? How do we create characters or ideas that might remain in a reader's thoughts for a month or a year or a lifetime? The simple answer is, of course, to tell a good story. But let's dig more deeply. What exactly defines a Great American Novel? (Or a Great Nigerian Novel, for that matter.) As fiction writers, are we attempting to reveal the truth about...what? Read More...