New MHP Titles
Free Download
Read the first three chapters of Eileen Workman's transformative work, Sacred Economics: The Currency of Life, for free.
From The MHP Team
At the Scene of The (Left Coast) Crime

by Dave Workman
While I've long been an advocate and frequent attendee of the California Writers Conference scene, the Left Coast Crime Conference (Monterey, Mar.20-23) is my first foray into the fan-of-the-genre conference. And I've already penciled in my commitment to next year's LCC in Portland, Oregon. | Read More...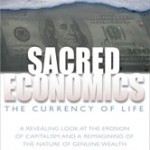 "Sacred Economics" Author Eileen Workman to Speak at Santa Barbara's Lucidity Festival 4/13
APRIL 11, 2014
On Sunday, April 13, 2014 at 1:30 p.m., Santa Barbara's Lucidity Festival will feature controversial political, socio-economic and spiritual author/bloggerEileen Workman on a Spiritual Economics Panel. | Read More...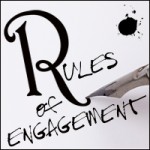 Rules of Engagement: Active Composition
APRIL 21, 2014
The late, great Elmore Leonard addressed this dilemma very well: "I try to leave out the parts that people skip." Simply put: tell an exciting, engaging story. A writer divulges the highlights and skips the low points. Determining those potential chapters, scenes, paragraphs, sentences and words to exclude is no less important than | Read More...