New MHP Titles
Free Download
Take a look at the first chapter of Michael Picarella's new book about life, love, and family, Everything Ever After: Confessions of A Family Man. It's on us!
Humorous Fatherhood Book "Everything Ever After: Confessions of a Family Man" by Popular Columnist Launches Tour June 14
JUNE 14, 2014
Muse Harbor Publishing launches the book tour for "Everything Ever After: Confessions of a Family Man", based on Michael Picarella's Southern CA-based syndicated family columns at the Conejo Valley Botanic Garden's Kids' Adventure Garden, at 400 West Gainsborough in Thousand Oaks, CA on 6/14 from 3- 6 p.m. and on July 8, 2014 at Mrs. Figs' Bookworm at 93 East Daily Drive in Camarillo from 5-7 p.m. | Read More...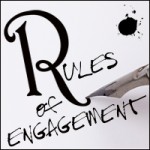 Action/Reaction
JULY 01, 2014
Sir Isaac Newton should have been a fiction writer. When one of the most famous minds of the 15th century proposed his 3rd Law of Motion; that For every action force there is an equal and opposite reaction force, he may as well have been speaking at a writer's workshop, wearing corduroy and sipping a cappuccino. Because old Fig was absolutely correct. This rule applies not only to the nature of the universe, but to the nature of literature as well. Because for every action one writes in fiction, one should expect be a reaction. | Read More...