New MHP Titles
Free Download
The fates of three women. The fates of two peoples. The fate of one planet. Read the first four chapters of Leslie Ann Moore's epic tale of the descendants of Old Earth, A Tangle of Fates.
From The MHP Team
Meet "Everything Ever After" author Michael Picarella on June 13

Muse Harbor Publishing's very own Michael Picarella will be signing copies of Everything Ever After and telling tales at The Open Book bookstore in Valencia, California. Stop by, say hello, buy a book! Or three! June 13, 2015 5:30PM The Open Book 24250 Town Center Dr. Suite 190 Valencia, California Phone: 661.255.1400 Read More...
"Stephen Hawking Smoked My Socks" Sparks Controversy in Science World
NOVEMBER 21, 2014
Los Angeles, CA (PRWEB) November 21, 2014: Muse Harbor Publishing launches controversial book, Stephen Hawking Smoked My Socks by noted dissident mathematician, astrophysicist and author Hilton Ratcliffe. Loved by some and reviled by others for challenging the scientific powers that be, Ratcliffe examines the sociology of belief, dissecting the almost impenetrable layer of belief that protects our opinions and convictions, and offers a novel method for revealing objective truth in any and all fields of enquiry. | Read More...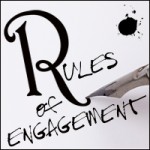 Hammering it out
JULY 09, 2015
Today's particular stern finger-waggling isn't so much about what we at Muse Harbor look for from potential authors as it is a personal observation about how I write, how the accomplished writers I know write, and how many writers who want to write—but who quite haven't gotten past that first chapter—how they perhaps attempt to write. Because the difference between finishing and not finishing a novel may very likely depend upon one's ability to comprehend Rule #25: Write one thought at a time. (And don't worry about the rest.) | Read More...