New MHP Titles
Free Download
Read Dave Workman's possibly apocalyptic novella, The Hole, for free.
Blog
Welcome To Muse Harbor
By The MHP Team
The Internet has changed the way we communicate. Words that once trickled across the world in days or weeks now flood it within minutes. That rushing tide has changed the nature of publishing, and it's changing literature. | Read More...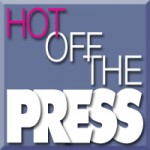 Santa's Pick to Calm Holiday Stress?
NOVEMBER 20, 2013
This season, a new book could actually bring more happiness than Santa Claus. Awakening Into Perfect Peace, by Dr. Ralph Huber teaches readers easy-to-use tips to make themselves happy, for life. Helping someone free themselves of life's personal drama | Read More...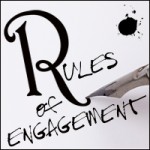 Good Writing, Bad Advice
NOVEMBER 22, 2013
My name is Dave Workman. I'm an acquisitions and content editor for Muse Harbor Publishing. My job is to: 1) read manuscripts, 2) reject most of them as incompatible with our needs, 3) accept a limited number of promising tales for potential publication, and | Read More...