Free Download
Free Downloads are coming soon! Watch this space.
From The MHP Team
An MHP Holiday Message

As chaos erupts at the surface of things at this time of focus on the birth of Christ Consciousness, the dissolution and disarray at superficial levels creates amazing opportunity for what nestles, seed-like and vulnerably opening, beneath the surface fractures in all of our systems. Read More...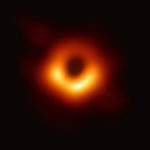 Black Hole or Space Donut?
APRIL 23, 2019
Hilton Ratcliffe is Skeptical | Muse Harbor author Hilton Ratcliffe doesn't shy away from controversy. In fact, the South African astrophysicist is quite certain that little of what we perceive about the cosmos is, in reality, reality. Discover Mr. Ratcliffe's fabulously heretical beliefs and decide for yourself. Are black holes real...or merely an illusion propagated by a foundering scientific principle? Read More...
Dialogue Part 6A
DECEMBER 08, 2019
If you find creating dialogue difficult or frustrating, realize that most fledgling novelists don't naturally begin writing great dialogue. Dialogue's a bit of an art, but also a bit of a science. It's a potpourri of plot momentum, of character revelation and of helpful scene setting. (And quite simple, once you get the hang of it.) But how to begin? How to improve? I sincerely believe the best way to learn about writing great dialogue is by listening. Read More...