Free Fiction
Loving Anna

SCHOOL MUST BE OVER. I hear the front door slam mid-afternoon, followed by the stomp of footsteps as Anna seeks me out. Unfortunately, the odor of melting spray starch leaves me all too easy to find. Read More...
From The MHP Team
We The People

WE THE PEOPLE really need to become more activist around the ways private, capitalistic enterprises now control so many aspects of our lives without our informed consent. I've been talking for some time about the abusive tactics of social media companies, who drive us into states of manufactured outrage for the sake of inspiring greater internet engagement—only to sell our private data to other special interest groups behind our backs. Read More...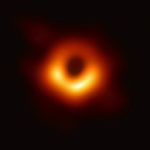 Black Hole or Space Donut?
APRIL 23, 2019
Hilton Ratcliffe is Skeptical | Muse Harbor author Hilton Ratcliffe doesn't shy away from controversy. In fact, the South African astrophysicist is quite certain that little of what we perceive about the cosmos is, in reality, reality. Discover Mr. Ratcliffe's fabulously heretical beliefs and decide for yourself. Are black holes real...or merely an illusion propagated by a foundering scientific principle? Read More...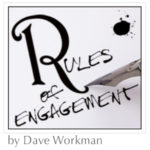 Write the Daydream
JUNE 20, 2022
What's a novel, but a daydream we write down and embellish, expand and hone into something coherent, dramatic and hopefully entertaining? Sounds simple enough, in theory. But how does one begin? How does one even attempt to begin? How do so many rudimentary thoughts (Hey, I'll call this girl Juliette. I'll name that dude Romeo. They'll live happily ever—no, wait, I have a better idea!) emerge to produce a provocative story? Read More...