Free Download
Free Downloads are coming soon! Watch this space.
From The MHP Team
Times Like These

During these challenging times, I'm maintaining focus on inner work. I continue to notice that when chaos surrounds me and getting my bearings externally doesn't work (because our social maps fail), I can always establish an inner "attitudinal alignment" that enables me to center awareness deep within in my core, so that I might meet the apparent chaos from my internal place of greatest strength. Read More...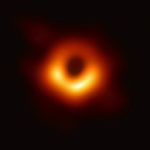 Black Hole or Space Donut?
APRIL 23, 2019
Hilton Ratcliffe is Skeptical | Muse Harbor author Hilton Ratcliffe doesn't shy away from controversy. In fact, the South African astrophysicist is quite certain that little of what we perceive about the cosmos is, in reality, reality. Discover Mr. Ratcliffe's fabulously heretical beliefs and decide for yourself. Are black holes real...or merely an illusion propagated by a foundering scientific principle? Read More...
Dialogue (Part 7): Attribution
APRIL 06, 2020
Dialogue is perhaps the most essential, the most versatile, of all a writer's tools. One could conceivably write a novel without dialogue (or monologue)—although I wouldn't recommend it—because dialogue is the humanity that brings a novel to life. However, clarity is paramount in crowded scenes when multiple characters speak. So be certain that you properly identify those characters to the reader. Read More...