Free Fiction
Loving Anna

SCHOOL MUST BE OVER. I hear the front door slam mid-afternoon, followed by the stomp of footsteps as Anna seeks me out. Unfortunately, the odor of melting spray starch leaves me all too easy to find. Read More...
From The MHP Team
Balancing Humanity

BELOVED, I invite you to notice the large number of men who are embracing their feminine qualities at this time. Notice too, how many women are embracing their masculine qualities. What good news this is! Know that this internal re-balancing of human energy will enable you to trust and work more intimately and cooperatively with all others, even as your species draws upon the vast and potent powers of creation. Read More...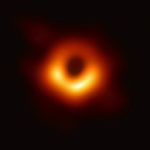 Black Hole or Space Donut?
APRIL 23, 2019
Hilton Ratcliffe is Skeptical | Muse Harbor author Hilton Ratcliffe doesn't shy away from controversy. In fact, the South African astrophysicist is quite certain that little of what we perceive about the cosmos is, in reality, reality. Discover Mr. Ratcliffe's fabulously heretical beliefs and decide for yourself. Are black holes real...or merely an illusion propagated by a foundering scientific principle? Read More...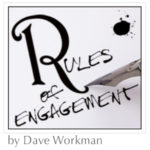 Scene-Setting
OCTOBER 10, 2021
You've heard this before from me: Continually scene-set, character-build or move the plot forward. In novel writing, nothing else matters. For fledgling and action-oriented novelists, scene-setting is often the most overlooked of these three essential fictive components. Do realize that proper scene-setting is a far more complex concept than simply pointing out a big red barn or a hazy afternoon. Read More...