Free Download
Free Downloads are coming soon! Watch this space.
From The MHP Team
The New Us

2020—a year that seems cosmically designed to nurture and facilitate greater clarity in human consciousness. As this new year progresses, many of us find ourselves navigating a period of both personal and global chaos that disrupts us spiritually, emotionally, intellectually, and physically. Our entire species faces the consequences of a longstanding, compulsive fascination with attempting to forcibly control the flow and curate the content of the infinite stream of human information. Read More...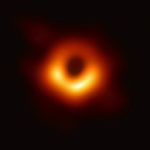 Black Hole or Space Donut?
APRIL 23, 2019
Hilton Ratcliffe is Skeptical | Muse Harbor author Hilton Ratcliffe doesn't shy away from controversy. In fact, the South African astrophysicist is quite certain that little of what we perceive about the cosmos is, in reality, reality. Discover Mr. Ratcliffe's fabulously heretical beliefs and decide for yourself. Are black holes real...or merely an illusion propagated by a foundering scientific principle? Read More...
Dialogue. (Part 8:) When dialogue doesn't work
AUGUST 03, 2020
By now you're probably aware that I love dialogue... However, after spilling countless buckets of digital ink extolling the virtues of dialogue, I'm here to reveal dialogue's seedy underbelly, its subversive or toxic presence in any novel. It's a tool, after all. And one doesn't hammer nails with a hacksaw. Because, yes, misguided dialogue can cause writers a world of hurt. Read More...