"Beloved, I am Life. And I invite you, in this perfect moment, to realize that we —you and I —are one Spirit flowing within, and throughout, the infinite realm of matter, and that our unity has always and ever been so. Although for a while you forgot that we were united, that did not mean we were ever separated. It just rendered you briefly insensible to our eternal connection. "
Invitation to Communion,
Raindrops of Love for A Thirsty World

A timely spiritual guide to surviving and thriving in today's pervasive, gloomy atmosphere of alienation and fear, the new book, Raindrops of Love For a Thirsty World, lays out a path to life-long self-actualization, and reconnection through a shared consciousness. The author, Eileen Workman, has summoned the profound wisdom of The Life Force in a series of loving messages. These communications come at an opportune time, as we drift in a sea of anxiety and worry, deeply shaken by recent political, economic and social crises, and starved for connection due to divisiveness.
A decade ago Workman experienced a startling spiritual awakening. Abandoning her high-powered, highly-paid role in the financial world, she opened up to a channeled gift of eloquent, soul-stirring passages from what she calls LIFE –– "The Life Force" –– a field of energy and love that transformed her life and her relationship to humanity.
In four parts, Raindrops of Love For a Thirsty World encourages readers to undertake self-examination in a way that encourages them to fall back in love with themselves and learn to practice healthy self-discipline, self-awareness and self-love.
Part I – Soft Love: The Wonder of Self-Realization
Part II – Tough Love: The Challenge of Self-Discipline
Part III – Self-Love: The Responsibility of Self-Actualization
Part IV – Life Love: The Freedom of Self-Governance
As receivers of these compelling, wise messages from LIFE, readers are exhorted to manifest their greatest gifts in the world, which is exactly what the author decided to do when she changed the direction of her own life. This personal transformation and connection to the limitless love of LIFE is the key to a rewarding, meaningful life.
Encourage others to realize that your amazing ingenuity and imagination, when filtered through the perspective of life awareness, holds the power to generate awesome new creative potential . . . This is why I encourage you to trust the living process . . . For you live within a self-organizing, self-scaffolding field of living love that manifests as light.
Speaking directly into the heart and soul of each reader, Raindrops of Love For a Thirsty World enables them to wed their minds and hearts in a holy communion. That marriage enables us to move beyond the influence of collapsing social systems and political and economic hostilities. Through the clarity of our newly realized life purpose and enlightenment as received from the Raindrops of Love, we can transform ourselves and the world.
I know how confused you have felt . . . and how you've struggled to find your proper place in the world. I've watched you grow lost in the dramas of human society. In this precious now moment, you can reclaim your native tongue and commune with me in our mutual language, for the language of Life has been ever your birthright, Beloved.
About the Author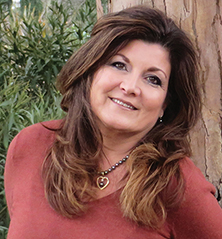 Eileen Workman spent sixteen years in the financial industry as First Vice President of Investments at a major Wall Street firm. After a profound spiritual awakening, she departed the high-powered world of money and wrote Sacred Economics: The Currency of Life, which questions assumptions about the nature of capitalism. The book is about directing our attention toward the purposeful design of a more compassionate, cooperative, and abundantly flowing economic system from a spiritually-driven perspective.
" . . . one of those rare individuals who not only talks the talk of the financial world because she worked in it, she also walks the walk of one who has made meaningful changes in her own life to reflect the ideals she believes in."
In her new title, Raindrops of Love For a Thirsty World, Workman calls down the wisdom and the words of the Life Force, inviting us to embrace our fullest capacity as a species. Find her at eileenworkman.com.