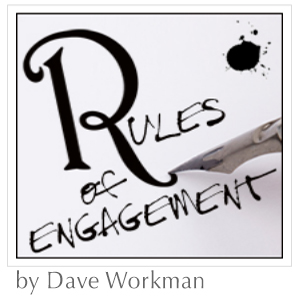 A notebook for fiction writers and aspiring novelists. One editor's perspective.
• Next post • Previous post • Index
---
A Few Common Obstacles.
I've been hanging out in Reddit.com/r/writing for a few years now, lurking and occasionally offering comments and suggestions (as u/writer-dude) to new, struggling and/or curious writers. What I've discovered on Reddit are many of the same concerns and issues that I've confronted while editing clients' manuscripts. Typically, I can help direct foundering, confused and sidelined writers by presenting modest solutions to these five most prevalent obstacles. Often times, a writer can self-identify (and overcome) those same roadblocks and pitfalls. However, for anyone who might feel lost in the fog, let me point you in the right direction. In order of increasing concern:
5. Overcoming Inhibitions. The fear of failure is real. So is the fear of success. A fear of ridicule. The fear of isolation (AKA 'eeking out sufficient writing time'). The fear of upsetting friends or family. A fear of not writing a perfect novel…. the list of potential obstacles is quite lengthy. Some call it 'writer's block'. Or procrastination. Or 'waiting for inspiration.' The real reason(s) for not writing likely has deeper psychological and/or emotional roots. (But this condition is curable!) Is this you? LOOK HERE.
4. How to write effective (or scintillating) dialogue. Don't know? LOOK HERE
3. Overcoming one's own ineptitude. Don't have a clue how to write a novel, but starting out anyway? Afraid you'll never have what it takes to start or finish? The best way to learn is actually to begin writing. You need not begin a novel or a short story, simply write what comes to to mind. Experiment and explore. Make mistakes and discover ways to improve. However, comprehending the fundamentals of being an author (LOOK HERE), as well as digesting Filmmaker Noel Burch's The Hierarchy of Competence, can be an essential guideline to perfecting your craft.
2. Plowing helter-skelter through one's plot with little regard for scene-setting (equally as important) and character-development (ditto). A great novel should seamlessly blend plot momentum with sufficient scene-setting (where/when/why are we in this particular scene?) and character-development (or else why should we care about these uninteresting people?) Unsure? LOOK HERE.
1. Getting Stuck. The most prevalent obstacle (by far) is a novice writer beginning a novel (or story) but very quickly becoming mired in the enormity of such a venture. Many newbies have a vague idea or a partial concept in mind and begin to write in earnest—sometimes 3 pages, sometimes 30—but then what? Once the inciting incident (usually a novel's opening) plays out, how does one proceed to create an entire, enticing, integral book-length manuscript?
Maybe you sincerely yearn to write a novel. Let's say that you have a nifty premise about a giant meteor hurling toward Earth. So you create a nice scenario—a young protagonist who's perhaps an amateur astronomer and who discovers that pinprick of light hurling toward our planet. (The inciting incident in the 1998 flick Deep Impact, BTW.)
Great start! Good impending drama… But suddenly, a whole new world of possibility is in your hands. So many options. So many tentacles. Will the meteor strike? Will it miss? Will we send astronauts into space with nukes? Or launch a rag-tag team of unlikely geologists to save the world (a la Armageddon)? How does once successfully stitch together a coherent, dramatic, conclusive tale? When you find yourself stymied or cornered or fresh out of new ideas, and you're still midway through Chapter 1, sometimes writing those next 300-400 pages can feel insurmountable.
Q. So, how to proceed?
A. Outline.
See? I told you we'd be back to this one. And while I continue to realize the concept might feel like a giant snoozefest to some writers, outlining is possibly the greatest assurance you have if hoping to finish an unwieldy or foundering novel. Outlining feels hardly creative. Hardly inspirational. More like a math quiz than following the authorial dream. You're putting your fun-loving, creative Right Brain aside and, fore the moment, relying on your organizational, rational Left Brain to take over. Bummer, right? Well, not necessarily.…
Outlining your plot is far more a creative endeavor than you might think. Pondering possible pathways or solutions to problems issues that pop up mid- or late-book can open amazing new possibilities: new characters and/or character traits, new sub-plots, added drama—ideas that the writer had not previously conceived. Outlining can also reveal potential wrong turns or dead-ends in your story line. And 'tis better to delete a few pages of quick notes than 50 pages of text.
Speaking of quick notes, some writers will jot down a dozen quick thoughts, the barest wisp of a road map that they're able to follow. Others will agonize over a very precise, quite plump outline—a methodical, step-by-step synopsis. Whatever your style, by all means, go for it. Whatever best points your brain in the right direction. (Me? I'll start off with a 5 or 6 page outline. By my final draft, that outline has grown to maybe 20-30 pages of additional notes.) However, do realize that an outline is simply a guideline—FYEO. You need not add color or drama or emotion. You need not create a work of art; you're simply jotting down enough info to spark your creative juices. Here's a for-instance.
An Example.
Let's say you're writing an adventure novel about a down-on-his-luck loner named Paul, who eventually discovers a gold mine…and then must defend his fortune from various marauders and modern-day pirates. You've already written a good 30-50 pages with relative ease and, in a funk, your hapless protagonist is at the end of his rope. Paul's wife and dog have dumped him for some rich guy living in Greenwich Village. His bank account has fallen to single digits and the mortgage is past due. With nothing left to lose, Paul puts all his belongings in a brown paper bag, jumps into his old, rusting Studebaker and, and…and then what?
Maybe that's as far as you've thought ahead. But once Paul's on the highway, Paul's options (and yours) become muddled and confused. This way or that way? So you sit and think, ponder and process, until—wisely!—you begin to jot out a few possible 'quick-sketch' scenarios that occur on the poor guy's Westward sojourn. Any number of them might look like this:
• Midway through the Mojave desert, Paul's car breaks down on a desolate 2-lane highway.
• He waves down a delapidated VW van, but the two stoners inside rob him of his last few dollars. Nah, too predicable.
• After an hour waiting for any sign of life, an old relic of a school bus sputters into view. Paul waves desperately at the approaching vehicle.
• The driver, an old, toothless guy named Benny, affably waves him aboard. Bennie appears slightly drunk, but Paul sees no other options.
• Cackling insanely, Benny begins to tell Paul a story about an abandoned mine a few miles ahead, at the end of some obscure dirt road. He shows Paul a crumpled, 100 year old treasure map and tells him he's on his way to search for a chest of gold.
• Benny pulls a 300-year-old gold-piece from his pocket as evidence of the fortune. Nope. This would be telegraphing their success. Let readers wonder if Benny's really crazy, and the gold's simply a hallucination.
• With nothing to lose, and intrigued by the old guy's story, Paul tells Benny he'll help look for the treasure.
…etc., etc.
So your outline is really just a series of quick reminders of how you might want to finish your story, scene by scene…with the opportunity to eliminate any possible wrong turns. (I actually jot additional notes to myself, and in RED, reminding my brain why certain scenes might not work and why. Saves myself from second-guessing my rationale, a week or month from now.)
I allow myself to break my own rules myself. For instance, let's say I'm visualizing old Benny telling Paul about this rumored gold mine. As the scene's playing out in my mind, a vital dialogue between the maniacal Benny and the wary Paul comes to mind. Absolutely go with it. Write it down and stick the scene in a folder for eventual use. Creativity seldom arrives in chronological order.
"There's more'n a hun'erd million rumored to be at the bottom of that dagblasted ol' mine," Benny said with a solemn nod.
"Rumored?" Paul asked, casting the old man a sidelong glance.
"Well, nobody's ever seen it, I reckon. But I've heard plenty o' stories to know it's there. An' I've come to claim it as my own."
"You have a map," Paul said.
"Well, yeah, sorta. I kinda drawed it up myself, based on all them rumors I been hearing. Based on absolute facts, mind you."
"Rumored facts?"
"The best kind," Benny admitted with a cackle…
Sure, there may be times when snippets of my outline become part of my first draft, and eventually become part of the finished manuscript, if the thoughts are coherent enough. So if you find yourself leaving 'outline mode' and actually writing a profound scene or bit of dialogue, go for it. Sometimes creativity sparks where and you when least expect it.
When outlining, there's no need to write every word in chronological order. (Some writers insist upon this sort of organized logic, and if that's how your mind works, it's perfectly okay!) However, my brain isn't the brightest bulb in the chandelier, so my outline—like my subsequent early drafts—may gradually coalesce in bits and pieces, and sometimes in an outlandishly random order. I usually conceive my final chapter long before I'm too far into my story, so I'll write it out as soon as the ideas come. The nice thing about having a solid ending outlined or drafted, one tends to make fewer wrong turns…knowing exactly how, why and where the plot and characters need to be to reach that final page.
Also, note that outlining need not be a complete, beginning-to-end procedure. Often times I'll outline a few scenes or chapters ahead, then write my draft until I catch up—and then repeat the procedure again. Basically, the art and science of outlining is: Whatever works best for you.
Okay, so end of the Outlining sermon. Either you'll give it a try, or you won't. (As always, s'up to you!) But mark my words, Missy… you'll be back. On their hands and knees, they always come back.
.
---
.
• Next post • Previous post • Index
Still feeling creatively stymied? Also see: More Common Obstacles
.
.






by