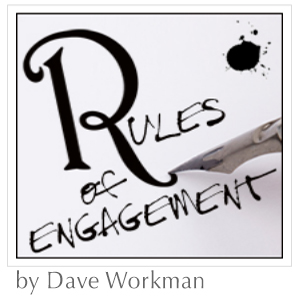 A notebook for fiction writers and aspiring novelists. One editor's perspective.
---
Write the Daydream
(Intro to Plotting)
What's a novel, but a daydream we write down and embellish, expand and hone into something coherent, dramatic and hopefully entertaining?
Sounds simple enough, in theory. But how does one begin? How does one even attempt to begin?* How do so many rudimentary thoughts (Hey, I'll call this girl Juliette. I'll name that dude Romeo. They'll live happily ever—no, wait, I have a better idea!) emerge to produce a provocative story? Maybe we gaze longingly at books like A Game of Thrones, or The Lord of The Rings, the Harry Potter series or The Time Ships, and think WTF!? How do people create such rich, complex, creative narratives? What were they thinking? What were they smoking? I could never begin to craft such an incredibly detailed epic adventure! Until I figure it out, I guess it's back to watching reruns of The Gilmore Girls.
Well, you won't know unless you try. Sometimes new or wannabe writers will procrastinate for years, waiting for the right moment (that may never come without that spark of concerted effort.) But it's far easier, perhaps even more exciting, to fantasize about writing than actually writing. So, yeah, we procrastinate, rebuilding our daydream time and time again inside our heads. And it is procrastination, you know—those unwritten daydreams, those many incidental acts of minutia that feel like writing (What should I name my characters? I've spent months looking through baby-books and still can't find one I like!) But until you begin actively writing that first page, that first scene, that first chapter, let's face it, you're not really "writing." You're stuck in idle mode, still awaiting that creative spark, that literary 'Big Bang.' (You can rename your characters during or after you finish your first draft, for example. You can begin writing a story in the middle, and work back to the beginning later. You can begin to develop a character or two, or write snippets of dialogue and infuse them into the proper scene later.) But the only way to write a novel is to start a novel, and that is by putting words down on paper. (Or a PC screen.) Your non-writing hours are either spent actively prepping or researching that eventual book or avoiding that eventual book. And yes, most of writers subliminally know the difference. (And if you're procrasticating, I suspect you do, too.)
Conversely, some new or wannabe novelists—heads filled with so many swirling, exciting possibilities—believe they can plop down one day in front of a notepad or a PC and simply begin to scribble or type out a coherent, fully-developed story. Most of those writers don't realize that stream of consciousness writing will only get you so far, but then what? Writing a novel requires an incredible amount of strategy, of organization and finesse. And most of us will likely require a working roadmap along the way (see Outlining) so we don't lose ourselves along the way. A few lucky writers may be able to simultaneously craft a comprehensive story as they write, but that's an ability most of us do not enjoy.
I've mentioned this before, but it bears repeating. One can begin a novel by either illuminating (or alluding to) your plot, or by introducing a character—usually, but not always, a protagonist or antagonist. Since no definitive rules exist on beginning, one can open a novel on virtually anything—although one's first line/first page should probably have some bearing, directly or indirectly, on one's story or primary character(s). (See Where To Start.) However, it's totally up to you. My only suggestion is, make your first line count. Make it relevant, and provocative or subtly revealing. Basically, make it memorable!
As I've previously mentioned, I think it's fair to say that most novels begin with a single What if? notion or premise. We've concocted a vague daydream that seems promising. Or at least interesting. Gee, I wish I could fly. What would I do if I could? What might I accomplish? Or, Linda doesn't even know I'm alive. If I could only make her notice me! What if…? Both fragmented notions that, in the creative mind, might easily become the core of a superhero fantasy or romantic comedy—or a thousand other fictional possibilities.
But of course, one will need far more potential material in mind than that original, perhaps fuzzy premise (your inciting incident). You'll need to transcribe your hazy daydream into a linear, logical story line—meaning you'll need to squeeze those amorphous thoughts into coherent words, sentences and paragraphs.
Okay, but what if your original idea sputters out after 5 or 10 or 20 pages? Because you'll soon need to create entire scenes, chapters and ultimately create a compelling, complete story. How do you proceed? Well, you do what every novelist does. You concoct another fantasy—this time with an overt (or discreet) connective thread to your original daydream. Meaning if your first chapter was filled with knights and dragons and damsels in distress, your next chapter probably not be about astronauts on their way to Mars. By connective, I mean either a chapter that's sequential or oppositional, but relevant in theme, tone and rationality to your already developed story line.
For instance, let's say we're writing a classic old, shoot-em-up Western. Chapter 1 might be about a young protagonist named Sheriff Bob; Chapter 2 about new schoolmarm Betty Sue; and Chapter 3 about nefarious bank robber Black Bart. Three distinct, separate stories at this point. Your characters, and their isolated stories, may very well begin independently of one another for a few (or several) chapters, although sooner or later those three character will most likely meet up—at which point their lives (and your chapters) will become chronologically connected in a coherent, linear (that is, sequential) fashion. Writing linear chapters A, B, C, D and E holds infinitely more appeal to readers than disjointed chapters written A, E, C, B and D.
But back to the problem at hand. Let's say you're fresh out of daydreams after a chapter or two. Let's return to our superhero notion. Since Superman is obviously taken, we'll call the protagonist in our fictional wisp of an idea Fly-Man. Okay, that's a little eerie. How about simply Flyboy. As in slang for pilot. Because, oh yeah, Flyboy can fly.
And let's say your fantasy, the one you've been contemplating for a few months now, is simply about an unlikely, mostly ordinary, lonely teenager. The kid's bitten by a radioactive housefly (with apologies to Spider-Man) and with his sudden new superpowers, saves Mary Jane Ellen, the cute girl next door (and his secret crush) from being kidnapped by, dunno—space pirates?
So now what? One nifty thing about creative writing is, whatever happens next, that's totally up to you. There's no single direction confronting you. Unfortunately, perhaps there's no direction at all that's screaming to be followed. What's your gut feeling? What might make an exciting continuation to Flyboy's infatuation of Mary Jane Ellen, after his daring, Chapter 1 rescue?
So maybe she falls in love with Flyboy, unaware that he's really her shy, lovelorn next-door neighbor. That's an option, although one that may be best served coming later in the book. Or maybe she's knocked unconscious during Flyboy's rescue and doesn't have a clue what happened? Or perhaps, in Chapter 2, we decide to further develop our story's antagonist, the synister space pirate captain named Rodney.
So your next daydream fantasy might be, with his kidnap plan thwarted, how does Space Rodney best plan his revenge?
You're creating a reaction (Rodney's revenge) to the original action of the failed kidnap attempt. And Chapter 3 then becomes Flyboy's reaction to Space Rodney's subsequent action… and this action/reaction sequence continues until you find a suitable place, 300-400 pages hence, to end the book.
Can't think of any new, suitable daydreams? Sure you can. If you've thought of one, you can do it again (and again, and again). Because that's the only way to write a novel—creating sufficient suspense and excitement to go the 300-400 page distance.** So stay curious. Stay creative. Use your imagination. Discover the joys of Outlining…because that's the absolutely best way to get unstuck, whenever mental stickiness sticks.
.
---
* Don't know where to start? See Where To Start.
** While one's daydreams should be linear, this doesn't mean that you must write them sequentially. It's okay to create various puzzle pieces out of sequence—and piece them together as your later daydreams catch up with your earlier efforts,
.
---





by