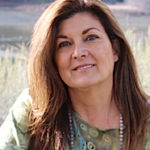 As chaos erupts at the surface of things during this time of focus on the birth of Christ Consciousness, the dissolution and disarray of all social norms at superficial levels creates amazing opportunity for what nestles, seed-like and vulnerably opening, beneath the surface fractures in all of humanity's systems.
Radical trust ignites the opening. like a seed pod opening and unfurling itself toward the sun. Seed pods of consciously-based radical trust are beginning to bloom everywhere at this time. Create your own pod or find a pod of individuals near you. Trust your intuition to guide you as to right timing and right locale. Know that what magnetizes you will not force you to remain in its orbit, but will draw you in naturally by how it manifests. Notice what magnetizes you, and what causes your heart to leap with joy, your mind to rest peacefully, and your body to relax and open wider to its own creative capacities and potential contributions.
Notice what makes your spirit SING…and do not settle for anything less at this auspicious time in the Great Internal Melting of human self-consciousness.  Decouple from any obsessive attachment to the thinking mind—not to undermine the power of thought, but to coordinate it more harmoniously with the brilliance of Spirit, with the loving heart, and with the graceful physical body.
Love all. Trust Self. Harm none.
Above all, be kind to yourselves at this time of great upheaval.
You ARE loved.
You ARE love, seeking the fullness and fulsomeness of its own expression.
— Eileen Workman, Author of
Raindrops of Love for a Thirsty World and
Sacred Economics, The Currency of Life
.