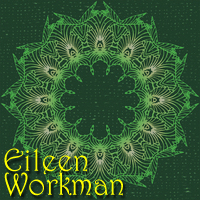 As the author of Sacred Economics: The Currency of Life, and as one of the three cofounders of Muse Harbor Publishing, it falls upon me to articulate The Vision Thing. This project landed in my inbox because my life's work focuses on the exploration of new ways for people to be in healthy relationships with one another, and – by extension – with the larger living world that connects us all.
Perhaps it's a happy accident, but we at Muse Harbor consider ourselves to be equals. We love each other unconditionally, and we treasure our personal friendships. Above all, we each honor the crazy, flawed, wonderful, brilliant, amazing, creative and unfathomable beings we are. We're learning how to rely with gratitude upon the unique skills and talents that each of us offers without defining whose skills should be worth more. For us, being in a healthy relationship means the love will always matter more than the work; but when it's time for work we serve each other as well as we possibly can. We do so because we've come to realize we need each other if any of us are to thrive.
Being in a healthy relationship also means we're dedicated to serving you—our authors and readers—so you can get the most out of what we're co-creating. We want our writers to be able to afford to keep on writing, and we want our readers to be able to access as many books as they care to read. Our low prices and high author payout rates have been designed to serve that purpose. We trust that if our writers succeed and our readers enjoy their books, we'll do just fine.
When we sign a new author we do so because we love the material. We're acknowledging that we trust in the author's vision and ability to refine it, and feel confident we can add value to the project. And whenever you purchase a Muse Harbor book, know that we're committed to ensuring you'll be getting a book worth reading.
Our favorite motto remains: "No fun, no do." We strive to discover if the trust, friendship and openness we're fostering in our new business model will birth a higher degree of excellence than does the decaying corporate model, which thrives by provoking fear and stress in people to induce greater productivity…but at what price? Perhaps joy, passion and gratitude will prove better fuels for the engine of human creativity over the long run.
We've made it our mission to build a safe harbor for authors, yet we're conscious of the fact that we've plunged headlong into the oceanic abyss of a new business model without protective gear, so drowning remains a distinct possibility. We don't pretend to have all the answers for what makes a successful company, or what compels a reader to select this book over that one. But we do love to tackle new challenges, so testing this kinder, gentler business model makes waking up every day a joy for us all (at least most of the time!)
I hope these words have helped illuminate what we're attempting to do. Perhaps, if nothing else, they may move you to check out the books we're currently offering. For some time now we've been searching for a pithy way to describe who we are, and what we hope to achieve. How about this: "Buy a book; save an author. Buy two books; support a new paradigm."
[note color="#a8d8ff"]You can find more of Eileen Workman's posts on Reality Sandwich.[/note]







by