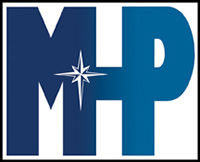 Publishing can be a brutal business, mostly because it is a business, and the collision of creativity with commerce can leave writers bloodied and disillusioned. At Muse Harbor, our core principle is simple: money flows toward the writer. We do not take money from authors to publish their books. Ever.
This extends to all facets of our business: there is no earnout, so our authors start earning royalties from the very first copy they sell. We don't charge authors money under the guise of "additional services," like editing, book design, cover design, or a better marketing package. There are no "reading fees." We don't steer our authors towards agents who will then submit books to us and take a kickback when we accept the manuscript. We don't assign copyright to ourselves, or pressure authors to buy their own books, or any of the other shady things that industry predators do to separate authors from their work, their money, their sanity, and their basic faith in humanity.
Plainly put: we do not exploit the writer.
Many new companies have sprung up in recent years that were created to cash in on the explosion of self-publishing by donning the trappings of a publishing house in order to sell services to authors. But they're not publishers, they're consultants. Their business model centers on the extraction of money from writers who have worked long and hard on their books and want to see them in print.
Muse Harbor Publishing's business model is based upon the extraction of books from writers whom we want to see in print, and a fervent belief that in the midst of corporate consolidation, monopolization, and industry-wide upheaval, there's still a place for a publisher that respects authors, loves books, and wants to make as many of them as it can.
Write On,
Muse Harbor Publishing
---





by