"Stephen Vessels is one of those rare artists who effortlessly—or so it appears—cruises through genres, equally comfortable in science fiction, dark fantasy, and his own brand of emotionally-charged weirdness. He skates gracefully on the thin ices of genius in this superb collection."
— Elizabeth Engstrom,
Author of The Northwoods Chronicles
and Baggage Check
"The Mountain and The Vortex is a tour-de-force of the imagination, and a book of many worlds: some scary, all wondrous, all original. Exotic and intensely human, these stories will stay with you and leave you waiting eagerly for Stephen Vessels' next book."
— Lorelei Armstrong,
Author of In The Face
"From his portrayal of the consuming isolation of a teacher's power in 'The Burning Professor' to the payment of a ghostly father's debts in "Doloroso," I was enthralled by Stephen Vessel' debut collection of sometimes surreal, sometimes hyper-real, and sometimes purely mystical, mythical tales."
— Eric M. Witchey,
Author of Beyond The Serpent's Heart,
To Build A Boat Listen To Trees,
and Bull's Labyrinth
Twelve Stories of dark futures and odd imaginings to catch your breath and unhinge your mind.
With sixteen illustrations by Jean "Mœbius" Giraud, Alan M. Clarke,
Stephen C. Gilberts, and Cheryl Owen-Wilson.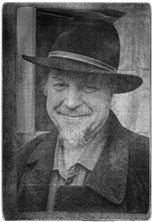 About the Author
Stephen T. Vessels wrote his first story when he was six years old. Forty years later he wrote one that sold. His earliest inspirations were the horror films of Bela Lugosi, Boris Karlos and Vincent Price, and science fiction films like Ib Melchior's "Journey to the Seventh Planet." Later he encountered the legendary Modern Library anthology, "Tales of Terror and the Supernatural," which he read in the back seat while his parents drove through Texas. In 2012 he received the Best Fiction award from the Santa Barbara Writers Conference, and in 2014 was nominated for a Thriller Award. This is his first published book. Learn more at stephentvessels.com.

| | | | |
| --- | --- | --- | --- |
| PAPERBACK EDITION | | | E-BOOK EDITIONS |
| | | | |
|   | | | |
| | | | |